Thanks to the generosity of our fantastic sponsors, we are hosting an after party at Kommune just down the road from The Crucible.
Kommune is located in Castle House and is home to a delicious variety of local food and drink vendors. From hoppy IPAs to fancy cocktails and mocktails, and wood-fired pizzas to seared tuna, there's something to suit everyone's tastes and dietary needs.
See you then!
The small print:
Please keep the wristband you will be given in the morning.
Kommune does not accept cash payment: bring a payment card with you if you plan on making purchases.
Due to venue licensing restrictions, this event is only for people aged 18 and over.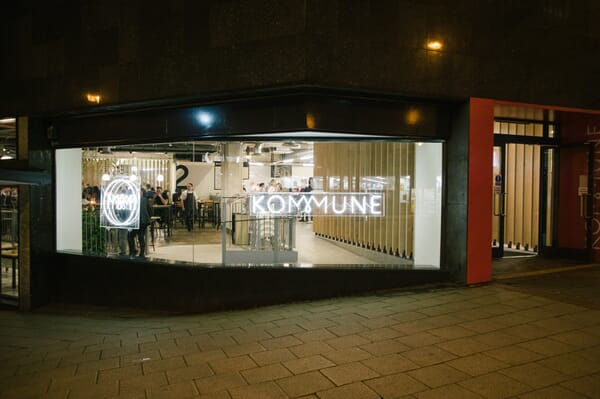 We've added these details to the Venue page for reference.
Don't have a ticket? They're still available!